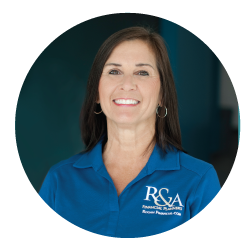 Brenda Kennedy
Brenda joined Rogan & Associates in 2017. A graduate of Georgia Southern University with a Bachelor of Arts in Office Administration, she has more than 25 years of experience as an Administrator, Executive Assistant, and Office Manager.
Brenda's career began as a Travelling Field Consultant for Zeta Tau Alpha. Following a year of constant travel, she accepted a Customer Service Manager position with J.E. Hanger, the leading provider of orthotic and prosthetic patient care and settled in Atlanta.
Her next move was a position as an Administrative Assistant in the Logistics and Distribution Consulting Department of Kurt Salmon Associates, a global financial services and healthcare consulting firm.
In 1989, Brenda was recruited by top management at Home Depot to serve as Executive Assistant to the Vice President in the corporate office. Subsequently, in 1991, she transferred to the Tampa Bay area and served in a key role as part of a team creating the Tampa Regional office for Home Depot.
At that point, with young children, Brenda reevaluated her time and decided it was more important for her to be present as her children grew. As a stay-at-home Mom, she could volunteer and be a substitute teacher at her kids' school. During that time, she did manage to sneak away enough to work three seasons at the Phillies Spring Training facility! After the kids were more independent, she spent several years as billing manager for RX Stat Pharmacy.
Brenda and her husband, Steve, will soon celebrate their 30th wedding anniversary. Along the way, they raised two incredible, now adult, children: Kalyn (Atlanta) and Blake (Jacksonville). She enjoys gardening, biking, boating, golfing, and volunteering in the community. You may see her volunteering at Ruth Eckerd Hall!