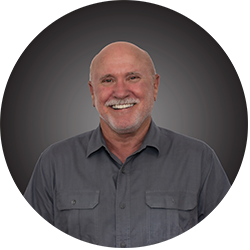 Ed Foss
As a Financial Planner and Chief Compliance Officer of Rogan and Associates, Ed oversees day to day regulatory compliance of the firm as well as helping individuals, families and small business owners create and preserve wealth.
He has an extensive background in the financial services industry dating back to 1983 when he joined the SMA Equities Group, a subsidiary of State Mutual Life Assurance Company, in Denver, Colorado. While there he obtained FINRA Registrations Series 6, 7, 24, and 63, as well as, a State of Colorado Life and Health Insurance and Variable Annuity License.
In 1988, he left SMA to join Cohig & Associates; a private Denver based Investment Banking Firm. With Cohig, he participated in numerous corporate underwritings; ultimately transferring to Chicago, in 1994, as Regional Vice President for the firm. His responsibilities included the supervision of branch offices and over 100 licensed securities professionals.
It was in 1987, while working on a nationally syndicated offering, that Ed met Michael Rogan. Their common goals quickly became evident and they have maintained a close friendship and business association since that time.
Ed permanently relocated to the Tampa Bay area in 1998. An avid skier, boater and golfer, Ed lives in Safety Harbor with his wife Liz and their two dogs Sam and Charlie. The family also includes two grown children, Amy Atkins of Ocala, Florida and Lucas Foss of Denver, Colorado, as well as, three Grandchildren.
Additionally, you may have seen Ed on WTVT, Fox Channel 13 Tampa where he often appeared as a guest on the Kathy Fountain show "Your Turn" to discuss a variety of topics in the realm of finance and economic policy.