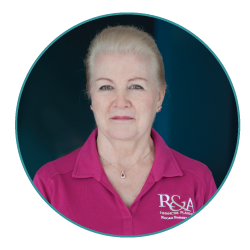 Terry Ferguson
A native of Craftsbury, Vermont, Terry joined Rogan & Associates in March 2007. Terry and her husband John have lived in Florida for over 20 years enjoying it's warm weather.
In addition to her duties as receptionist, Terry is responsible for scheduling client appointments, opening the daily mail and general office administrative duties.
Terry enjoys cooking, reading, traveling, babysitting grandchildren and serving food to the clients at the St. Vincent DePaul Soup Kitchen on Sundays.