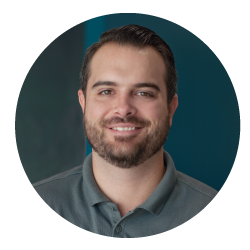 Nick Miller
Nick joined Rogan & Associates in 2015. He graduated from Embry Riddle Aeronautical University in Daytona Beach in 2008, earning a Bachelor of Arts degree in Aerospace Studies, making him the first Associate at Rogan & Associates to actually be a rocket scientist. His minors were in Business, International Relations, and Humanities.
Nick played four years of college basketball and served as Head Basketball Coach at Pinellas Park High School in Largo, Florida from 2013-2015.
As other new associates have done, Nick has entered into an extensive and thorough training program at Rogan & Associates. He is currently working with our expert team to learn the day to day function of the critically important "back office". Next, he will spend time with the Compliance Department becoming familiar with the vast array of regulatory considerations faced by the Firm and the Planners on a daily basis. And, of course, Nick will receive extensive training in all aspects of holistic financial planning.
Born and raised in the Tampa Bay area, Nick loves all the outdoor and sporting activities that the Sunshine State offers. He also enjoys traveling and spending time with family and friends.